Skimm for April 20th
Skimm'd after movie night at the office
QUOTE OF THE DAY
"20 weeks" - Serena Williams in a Snapchat post showing off a rounder-than-normal belly. Meaning she won the Australian Open while pregnant. Baby got backhand.
FOX NEWS
THE STORY
Yesterday, Fox News's "The O'Reilly Factor" shortened its name to "The Factor."
WAIT…BACK UP.
For more than a decade, Bill O'Reilly hosted the highest rated show on cable TV. Not anymore. Earlier this month, it came out that multiple women had made sexual harassment claims against him over the years. And that O'Reilly and 21st Century Fox (Fox News's parent company) allegedly paid them $13 million to stay quiet about it. This comes less than a year after former Fox News chairman and CEO Roger Ailes got the boot due to a series of sexual harassment allegations against him. Including accusations from star host Megyn Kelly, who left Fox News for NBC earlier this year. Both Ailes and O'Reilly say 'not guilty.'
WHAT'S THE LATEST?
After the allegations against O'Reilly came out, dozens of advertisers said 'boy, bye' and pulled their ad dollars from his show. Then yesterday, after days of soul searching, the company said that O'Reilly "will not be returning to the Fox News Channel." Host Tucker Carlson's taking his time slot.
theSKIMM
The O'Reilly situation was a very public test for how Fox News would address sexual harassment issues in a post-Ailes world. Some think O'Reilly's ouster shows that the network is serious about shaping up, while others wonder if the culture there will really change. 
PS: 21st Century Fox is a minority investor in theSkimm
VENEZUELA
THE STORY
Yesterday, two people were shot and killed during massive anti-gov protests in Venezuela.
WAIT...BACK UP.
Venezuela sits on the largest oil reserves in the world. And since oil prices started dipping low in recent years, the country's economy took a nosedive. People have been starving as prices for basics like TP, food, and water have gone way up. None of this has gone over well with Venezuelans, and anti-government protests have been breaking out there since 2014. Meanwhile, Venezuelan President Maduro's been trying to consolidate power and keep his job secure.
WHAT'S THE LATEST?
Yesterday was the biggest day of anti-gov protests in years. Tens of thousands of people took to the streets, and Maduro ordered gov forces on the ground in response. They ended up shooting and killing two people. In the past month, a total of seven people have died during protests.
theSKIMM
It's clear that Venezuelans aren't happy with their government. But Maduro's managed to stay in power despite years of protests. TBD on whether this latest round will be the straw that broke the president's back.
WHAT TO SAY WHEN YOU'VE RUN OUT OF VACAY DAYS...
Can I get a waiver, please? Exxon Mobil is asking the US gov the same thing. Yesterday, it came out that the oil company wants permission to sidestep US sanctions against Russia in order to do biz there. And it's looking like that request could get denied. Reminder: back in 2014, the US slapped Russia with some sanctions over its meddling in Ukraine. These sanctions aren't so convenient for Exxon. That's because in 2012, former Exxon CEO and now Sec. of State Rex Tillerson signed a major deal with Russian state-owned oil company Rosneft. Exxon has said it could lose $1 billion if that relationship goes south. So every year since the sanctions were announced, Exxon has reportedly gotten a waiver — aka a 'get out of sanction rules free card' — from the Treasury Dept. Now, it's asking for another one. But this comes as US-Russia relations are at a low point thanks to things like Russia's interference with the US presidential election. So it's unclear if the US gov will give Exxon the green light this time. Slicky situation.
WHAT PEOPLE ARE TALKING ABOUT...
Aaron Hernandez. Yesterday, the ex-NFL player hanged himself in prison in Massachusetts. He was 27. For years, Hernandez was the rising star tight end of the New England Patriots. Then came a lot of messy legal trouble. Over 2013 and 2014, Hernandez was charged with murdering three people. The Patriots dropped him. And in 2015, a jury said 'guilty' in one of those cases, sending him to prison for life. Then just last week, another jury said 'not guilty' for the other two murders. Yesterday, Hernandez was found in his cell and later pronounced dead in a hospital. Police are investigating.
WHAT TO SAY WHEN YOUR FRIEND OFFERS YOU BROWNIES TO CELEBRATE TODAY'S DATE...
Might get paranoid. Speaking of which…your headphones might be creeping on you. Earlier this week, Bose was hit with a class-action lawsuit that says the company spies on people who use its app to connect their wireless headphones with smartphones. As in Bose allegedly knows you've been bingeing on S-Town and listening to Drake on repeat. And then allegedly passes that info along to third-party data companies without telling you. All of which would be violating a little thing called privacy rights. Bose is radio silent on the whole thing. This is just the latest in Random Objects Spying On You cases. Earlier this year, it came out that a vibrator maker was secretly collecting (intimate) user data. Bad vibes.
THING TO KNOW
Instagram pods: You've seen this happen. It's when your fave blogger likes and comments on your other fave blogger's Insta. Probably not a coincidence. They've coordinated that in order to boost each other's potential business opportunities. Think: the Plastics for social media influencers.
SKIMM LIFE
Skimm HQ pulls a lot of late nights. Meet the skincare secret to kinda sorta looking like we got eight hours. Bonus: everything comes in millennial pink packages. We got you free shipping and want to share the love. Because moisture is the essence of wetness and wetness is the essence of beauty.
PS: This is an affiliate partner, which means if you buy it, theSkimm may get some cash money. Thanks.
SKIMM SHARE
We're still saying 'bye Felicia' to tax season. Aka giving away money one more time.

*We're giving away a $1,000 to go on a shopping spree, or you know, pay the gov if you owe them.

*All you have to do is share theSkimm with your friends using your unique link. For everyone you get to sign up you'll get an entry to win.
* Your referral link: https://www.theskimm.com/?r=4ccf11e6
And congrats to Marabeth Kennedy from Franklin, TN and Alexandria Pinon from Summerfield, NC. You've both got a big check headed your way. Cha-ching.
Questions? Answers.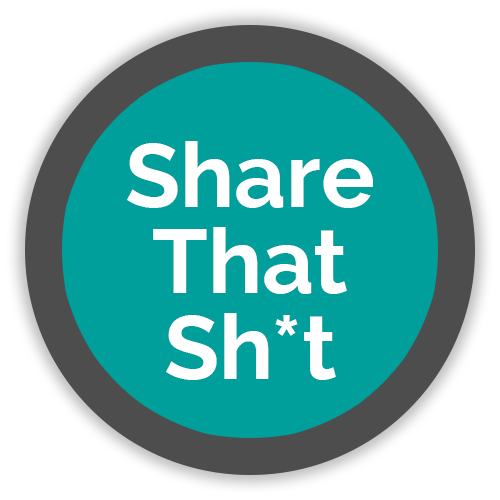 SKIMM BIRTHDAYS
* indicates Skimm'bassador. Go big.
*Maya Krysicki (Stamford, CT); *Allison Ryan (Columbia, SC); *Kelsy Young (Tallahassee, FL); *Kelsey Monkiewicz (Ann Arbor, MI); *Traci Harris (Johnson City, TN); *Hillary Manin (Huntington, NY); *Quinn Orcutt (Longmeadow, MA); *Grace Masching (Chicago, IL); *Alexia Hipsher (Newport Beach, CA); *Mia Bergstrom (Elm Grove, WI); *Megan Jackson (Arlington, VA); *Alex Butts (Munich, Germany); *Noelle Lashley (Athens, GA); *Erin Amato (Longmeadow, MA); *Ann-Marie Billig (Boston, MA); *Jessica Fischberg (Haworth, NJ); *Colleen Gurtner (Rockville Centre, NY); *Monique Statler (Huntington Beach, CA); *Amber Reilly (Virginia Beach, VA); *Piper Sheren (New York, NY); *Elizabeth Ludwig (Normal, IL); *Christina Walters (Timonium, MD); *Brianna Meurer (Charlotte, NC); *Jenna McDonald (Memphis, TN); *Esther Chen (San Francisco, CA); *Danielle Cohen (Scarsdale, NY); *Cherrie Haugh (Oak Point, TX); *Laura Edge (Sun Prairie, WI); *Jenny Andrejack (Jacksonville, NC); Louisa Simboli (Newbury, MA); Peggy Letter (Bethesda, MD); Heather Cohen (New York, NY); Scott Mansfield (Charlotte, NC); Jennifer Harris (Boston, MA); Mary Hooper (Woodside, CA); Jenn Burris (Richmond, VA); Laura Olson (Delaware, OH); Anna Robinson (Tampa, FL); DeCarlis Wilson (Newport Beach, CA); Jennifer Burris (Richmond, VA); Clara Barnett (Brookfield, CT); Jennifer Park Noone (Deerfield, IL); Kendall Taylor (Houston, TX); Emma Luparello (Alexandria, VA); Annie Minns (Franklin, MI); Alexis Blais (New York, NY); Holly Ziegler (Portland, OR); Monica Grover (Allendale,NJ); Angela Wolf (Chicago, IL); Erica Wolf (Chicago, IL); Kara Hilliard (Fayetteville, AR); Lauren Krystopowicz (Rumson, NJ); Kari Weaver (Damascus, MD); Rebecca Mark (Stamford, CT); Paige Lincenberg (Atlanta, GA); Karen Hall (Pottersville, NJ); Caitlin Maribona (Ft.Lauderdale, FL); Frank Castellucci (Sunnyside, NY); Drew Mitchell (Washington, DC); Mary Elizebeth Sikora (Birmingham, AL); Shawn Kelley (Kansas City, MO); Stacy Simmonds (Atlanta, GA); Franki Sibberson (Dublin, OH); Kylie Riemann (Morgantown, WV); Dayris Martinez (Houston, TX); Kim Schneller (Atlanta, GA); Maeve Meier (Downers Grove, IL); Maddie Grant (Washington, DC); Lynn Koves (Denver, CO); Elizabeth Mikula (Boston, MA); Ynes Trabelsi (New York, NY); Tori Young (Rocky Mount, VA); Cameron Mitchell (Chicago, IL); Lianne McLaughlin (Hoboken, NJ); Mary Clare Mooney (Chicago, IL); Sara Lerner (Baltimore, MD); Dard Nelson (Potomac, MD); Linda Swimmer (Glencoe, IL); Molly Ospina Wells (Austin, TX); Stephanie Hofman (Highland Park, IL); Katie Paskar (Omaha, NE); Niki Kazakos (Beverly Hills, CA); Selina Homily (Phoenix, AZ); Ann Schrupp (Crosslake, MN); Karen White (Annapolis, MD); Carrie Abes (Cape Coral, FL); Sarah Naughton (Denver, CO); Jenni Balck (Ladera Ranch, CA); Sara Kass (Rossmoor, CA); Lorin Jetter (Miami, FL); Maggie Tetreault (Orlando, FL)
Copyright © 2017 theSkimm, All rights reserved.
Our mailing address is:
theSkimm Inc.
49 W 23rd Street, 10th Floor
New York, NY, 10010, United States
Update Profile
Unsubscribe