Skimm for April 19th
QUOTE OF THE DAY
"It brings you closer" - Melissa Etheridge on smoking weed with her kids. She's not like a regular mom, she's a cool mom.
THE STORY
Yesterday, British Prime Minister Theresa May said she's moving the country's parliamentary election up…by three years.
SHE CAN DO THAT?
Yup. The prime minister has the power to call for a 'snap election,' meaning earlier than planned. May's moving the calendar invite up from 2020 to this June.
WHY'S THAT?
Because Brexit. Divorce talks with the EU are due to start in June. So May would like this locked up before then. Also, British parliament gets the final 'yay' or 'nay' on whatever deal she cuts. Right now, May's party is in charge, but just barely. The opposition parties might not make the final vote easy on her. So she's crossing her fingers that this new election timeline will give her a more comfy majority.
WHAT HAPPENS NEXT?
Parliament will probably give her the thumbs up to make this snap election official. Then candidates will go on a campaign sprint. Right now, May's party's leading in the polls - by a lot.
theSKIMM
When May stepped into power last year, she inherited a divided parliament and a Brexit-shaped problem to solve. If her party wins more seats in this election, she can ride into Brexit talks knowing she's got solid support back home.
WHAT TO SAY WHEN YOUR FRIEND HAS TO REDO HER PARALLEL PARK JOB…
Almost had it. Yesterday, Georgia held a special election for its empty House seat and came thiiiss close to handing it to a Democrat. For the first time in decades. Everyone and their pundit mother has been watching this race, since Georgia is a deep-red state - and it looked like 30-year-old newbie Dem Jon Ossoff was going to pull off a W. He needed at least 50% of the vote to win outright and avoid a runoff in June. He didn't get the votes, but only by a tiny bit. So, a runoff it is. This comes a week after a special election in Kansas went to the GOP candidate by just a few points, in what was supposed to be an easy win. Both races are seen as an early test for how the GOP is doing in the Trump era. And whether progressives have any real momentum. Political fighting gloves, on.
WHAT TO SAY WHEN YOU RUN INTO YOUR EX ON THE STREET…
Goodbye. Fox News may be ready to say the same to its star host, Bill O'Reilly. Earlier this month, it came out that five women have allegedly come forward accusing O'Reilly of sexual harassment over the years. And that O'Reilly and Fox News's parent company have secretly coughed up around $13 million in exchange for those women to stay quiet about the allegations. O'Reilly denies any wrongdoing. This comes months after the network's CEO and chairman Roger Ailes was forced to pack his bags and go after a series of sexual harrassment allegations against him. Ailes denies any wrongdoing. Fast forward to this month, and a lot of advertisers said 'where's the exit?' and pulled out of O'Reilly's show - which has always been one of the biggest money-makers on the channel. He's been off the air on what he says is a previously scheduled vacation. Tomorrow, Fox's parent company will reportedly get together to make the call on whether O'Reilly stays or goes. And it's looking like the 'yays' might get their way.
PS: 21st Century Fox is a minority investor in theSkimm
WHAT TO SAY WHEN YOU AND YOUR FRIEND BOTH THOUGHT THE OTHER WAS MAKING DINNER RESERVATIONS…
Signals crossed. Yesterday, it came out that a US aircraft carrier supposedly on its way to North Korea was…going in the exact opposite direction. In recent weeks, NK's been test firing missiles and putting the whole international community on edge. Last week, the Trump administration said this ship was on its way to the neighborhood. NK said if the US military attacked, then the empire would strike back. Turns out, the US ship was actually headed for joint military exercises with Australia. Not the same thing. Unclear if someone needs a new compass or if the US was just bluffing to throw off NK. Now, the ship has done an aboat-face and is headed North. Really this time.
THING TO KNOW
Clicktivism: The word for your news feed these days. Think: your high school classmate who's always sharing GoFundMe pages. Your friend who's running that 5k for a cause. 

SKIMM GIFT
You've gotta get out of town. We've got you covered. Airbnb? Sorted. Luggage? Set. New PJs and pillows for the road? Yep and yep. Enter here.
SKIMM LIFE
You like waking up with us. We do too. So let's update our relationship status over here.
SKIMM SHARE
Aaaaand exhale. High fives all around. Your taxes are done.

*Today we're giving away a $1,000 to celebrate.

*For every friend you get to sign up for theSkimm using your link you'll get an entry to win. And your entries will carry over tomorrow too.
Questions? Answers.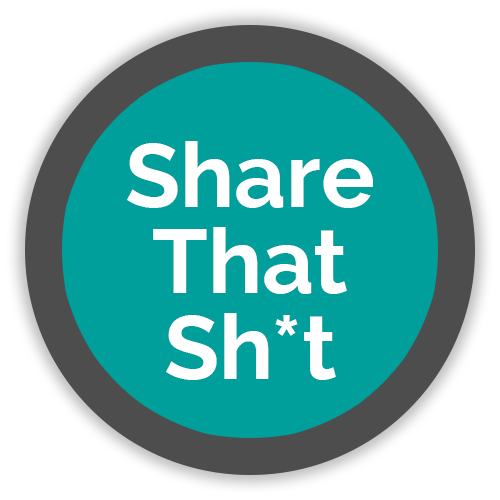 SKIMM BIRTHDAYS
* indicates Skimm'bassador. Raise your glass.
Katherine Hopkins (Okemos, MI); Carly Glenn (Chicago, IL); *Meghan Haley (Royal Oak, MI); *Robin Conley (Washington, DC); *Arly Mintz (Jerusalem, Israel); *Lauren Kurtz (New York, NY); *Katie Duff (Columbus, OH); *Jalena Keane-Lee (Berkeley, CA); *Jessica Hawkins (Fort Worth, TX); *Julia Sagerdahl (Raleigh, NC); *Danielle Geraci (Port Chester, NY); *Jennifer Bennett (Richmond, VA); *Lauren Scurry (Lexington, SC); *Tammy Emerick- Pebley (Lilly, PA); *Billi Hughes (Urbandale, IA); *Haley McConnell (Farmington Hills, MI); Jaclyn Swallow (Pittsburgh, PA); Mary Murphy (Wyckoff, NJ); Laura DelGaudio (Brooklyn, NY); Brian Downey (Ann Arbor, MI); Olivia Aguilar (Granville, OH); Mollie Steadley (Cleveland, OH); Maggie Liston (Pompton Plains, NJ); Elisabeth Lobel; Lewis Manilove (Aventure, FL); Andrea Ritter (Boston, MA); Hallie Maxon (Belleair, FL); Natalie Andrews (Heidelberg, Germany); Julia Nissi (New York, NY); Debbie Jackson (Kaneohe, HI); Pujitha Anur (Redwood Shores, CA); Mary Flannery (New York, NY); Tracy Deans (Virginia Beach, VA); Austin Hartley-Leonard (Nashville, TN); Pam Ghigliotti (Medford, NY); Alden Sullivan (McKinney, TX); Taylor Love (Lubbock, TX); Gracie Courtney (Ridgefield, CT); Oliver Brimmer (Chesterfield MO); Cherie Nobles (New Orleans, LA); Scott Averbuch (Huntsville, AL); Erin Zimmerman (Kansas City, MO); Zoe Raduns (New York, NY); Jenna Harris (Nashville, TN); Susie Dixon Garner (Galax, VA); Kaileigh Rector (Corpus Christi, TX); Susan Apple (Kernersville, NC); Rebecca Sgroi; Maddy Huebner (Fullerton, CA); Rebecca Wade (Monte Sereno, CA); Kate Hudson (Los Angeles, CA); Emily Craven (Chicago, IL); Jaime Wittenberg (Highland Park, IL); Sam Richardson (Dallas, TX); John King (Bryn Athyn, PA); Mary-Langston Willis; Yarden Zer Zion (Atlanta, GA); Jacki Toms (Cincinnati, OH); Katherine Smythe (Cleveland, OH); Natasha Webster (Winston Salem, NC); Megan Zech (San Diego, CA); Amanda Thomas (Lexington, KY); Tammy Emerick-Pebley (Lilly, PA); Julia Stern (Gaithersburg, MD); Chani Feldstein (Far Rockaway, NY); Katie Saunders (Charlotte, NC); Jenny Streit (New York, NY); Jose Arevalo (Lima, Peru); Eileen Kahn (Virginia Beach, VA); Manola DeMunda (Niagara Falls, NY); Bailey Kray (Orange County, CA); John McKenna (Fairfield, CT); Megan Doerr (Millis, MA)
Copyright © 2017 theSkimm, All rights reserved.
Our mailing address is:
theSkimm Inc.
49 W 23rd Street, 10th Floor
New York, NY, 10010, United States
Update Profile
Unsubscribe