Skimm for April 21st
Skimm'd after hors d'oeuvres for dinner
QUOTE OF THE DAY
"Did y'all ever run out of breadsticks? If so what happened?" - A man who went on a date with an ex-Olive Garden manager, and asked all the questions. They did run out. It didn't go well.
THE STORY
Last night, a gunman opened fire on the Champs-Élysées in Paris.
WHAT HAPPENED?
The gunman killed one police officer and wounded two others before he was shot and killed by police. Authorities say the suspect was already on their radar. It's just the latest in a series of terror attacks in France in recent years. This one comes days before the country's presidential election.
TELL ME MORE.
On Sunday, France hits the polls. If one candidate doesn't win more than half the votes, the top two face off again next month. All eyes are on this election, because populist candidate Marine Le Pen could win big. Populism: when voters aim to take their government back from the 'out-of-touch elites' in charge. See Brexit, and President Trump's win. In France, a tired economy, terror attacks, and the migrant and refugee crisis have left people frustrated. Now, everyone's wondering if they'll hop on the populism train too.
WHO'S ON THE BALLOT?
11 candidates. There are two you need to know. Le Pen is the head of a far-right party once known for being anti-Semitic and racist. She's run an anti-immigrant and anti-EU campaign. Her rival, Emmanuel Macron, is the exact opposite. Right now, they're basically tied.
theSKIMM
This election was already getting worldwide attention because of its potential consequences for the EU. Now, after last night's attack, the stakes are even higher. Some say it may end up tipping the scales even further to the far-right.
WHAT PEOPLE ARE WATCHING...
Arkansas. Late last night, the state executed a prisoner. For the first time in over a decade. This came after the Supreme Court stepped in at the very last minute to let the state carry out this execution. This all started earlier this month when Arkansas said it's going to carry out eight executions over the span of around 10 days because one of the lethal drugs used was due to expire later this month. Ever since, there have been a lot of legal battles to try to push back those executions. Including one case where the prisoners argued that one of the drugs used doesn't always work and could lead to cruel and unusual punishment (see: botched executions in Arizona and Oklahoma in recent years). A federal judge said 'agreed' and hit pause on all of Arkansas's scheduled executions. The state appealed hard. And, last night, after a lot of legal back and forth, the Supreme Court lifted the pause in this particular case. They didn't explain their decision. And it's unclear what it means for the other executions that the state has planned. 
WHAT TO SAY WHEN YOU SKIP OUT OF WORK EARLY TODAY…
Adios. General Motors just said the same to Venezuela. Yesterday, GM - one of the world's largest car companies - pulled out of the country. This was after the Venezuelan government pulled up to GM's plant and said 'this is ours now, gracias.' Yes, this is normal. Venezuela's socialist leadership has taken over more than 1,400 businesses since the late '90s, including in the oil and energy sector. Venezuela's economy relies on oil money. And since oil's been gettin' low in recent years, Venezuela's economy has not been feeling too hot. That includes the auto industry. Case in point: this Venezuelan GM plant hasn't actually produced a car since 2015. GM says this came "unexpectedly." Venezuela's not saying anything. But GM's 2,700 employees - who were still getting paid - are now officially out of a job. So that'll really help the economy.
WHAT TO SAY WHEN EVERYONE PITCHES IN ON A GIFT CARD FOR YOUR CO-WORKER WHO'S LEAVING…
Not as nice as this parting gift. Yesterday, it came out that ousted Fox News star Bill O'Reilly is reportedly leaving his job with some pretty heavy pockets...filled with up to $25 million. Earlier this month it came out that O'Reilly and Fox News' parent company have paid $13 million over the years to settle several sexual harassment allegations against him. This went back 15 years. It didn't help that several other women have also come forward with allegations in recent days. O'Reilly says 'I've done nothing wrong.' But dozens of advertisers started saying 'we'll take our money elsewhere.' So earlier this week, Fox showed O'Reilly the door. His $25 million payout is equal to his annual salary. This comes months after former Fox News head Roger Ailes was also ousted due to multiple sexual harassment allegations. And left with more than $40 million. Translation: Fox has spent about $65 million in the last year on two men accused of sexual harassment by multiple women at the company. So there's that.
PS: 21st Century Fox is a minority investor in theSkimm
WHAT TO SAY WHEN YOU REMEMBER TOMORROW'S EARTH DAY…
THING TO KNOW
Dehydrogenase: The enzyme that gets to work when you go to happy hour. It breaks down alcohol. Women's bodies make less dehydrogenase than men's - even at the same age, height, weight. Hint: that's why going drink-for-drink with your guy friends may not be the best idea. This app will help you figure out your limits. Hit it up, then go for drinks.
SKIMM READS
Dear Ijeawele by Chimamanda Ngozi Adichie
By the lady who wrote Americanah, and who Beyonce thinks is flawless. She's got tips on how to raise the next gen to be gender equal. Read it, and then lend it to your friend who just had a kid. It'll take you an hour. And you'll be glad you did. Get it here.
SKIMM SHARE
Skimm HQ is overflowing with leftover popcorn and Milkduds. Share theSkimm with your friend who always sneaks snacks into the movie theater.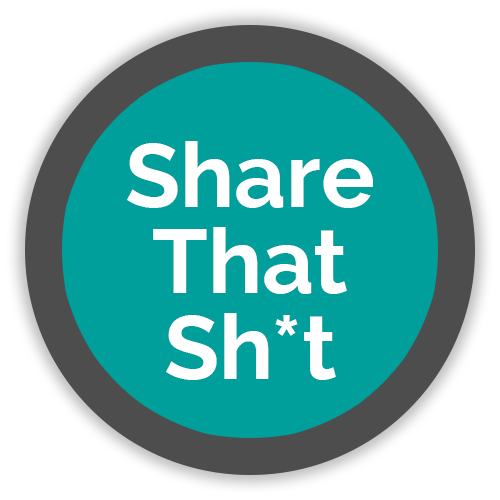 SKIMM BIRTHDAY
* indicates Skimm'bassador. You had me at cake.
Paul Caine (New York, NY); Debbie Turtletaub (Livingston, NJ); Lauren Henry (Wayne, PA); *Jane Kennedy (Santa Barbara, CA); *Maddie Leamon (Grosse Pointe, MI); *Stacy Hardaker (Edmond, OK); *Erica Sweeney (Baton Rouge, LA); *Megan Warshawsky (Medford, MA); *Mary McConville (St. Paul, MN); *Kristen Conaty (Middletown, CT); *Lauren Hasday (Rockville Centre, NY); *Kate Harrison (Clayton, MO); *Tiffany Wilson (Canton, GA); *Jessica Wilson (Austin, TX); *Cindy Mergen (Fort Collins, CO); *Becca Piriano; *Ande Remington (Newport News, VA); *Kayla Olszowy (Kirkwood, MO); *Aliya Manjee (Milwaukee, WI); *Irina Yoder (Kokomo, MS); *Kelly Zimmerman (La Crosse, WI); *Vinutha Lakshminarayanan (Chicago, IL); *Rebecca Ernest (Washington, DC); *Maggie Thomas (Pittsburgh, PA); *Olivia Miller (Columbus, OH); *Tracey Mulrooney (New York, NY); *Alison Hatfield (Ipswich, MA); Chad Gancarz (London, England); Tara Maldonado (New York, NY); Grace Shoop (Lubbock, TX); Elizabeth Russell (Fort Wayne, IN); April Pfeifer (Minneapolis, MN); Erin Hecht (Chicago, IL); Allison Newland (Louisville, KY); Carlee Murray (Syracuse, NY); Liz Pellegrini (New York, NY); Sara Hughes (Lincoln, NE); Sarah Rose Mostafa (Greensboro, NC); Patrick Eriksson (Cancun, Mexico); Layne Lertzman (Jacksonville, FL); Eliza Chapman (Greenwich, CT); Eliza Campbell (Charlottesville, VA); Edith Isaacs (Montgomery Village, MD); Mia Lee (San Francisco, CA); Zack Dailey (Charlottesville, VA); Lisa Morris (Roseville, CA); Katherine Wright (Montpellier, France); Johnny Alexander (Lutherville, MD); Andrea Hippeau Vogel (New York, NY); Claire Queally (Austin, TX); Becky Molinoff (Trumbull, CT); Lauren Addington (College Station, TX); Anna Ruth Douglass (Little Rock, AR); Madeline Orr (Dallas, TX); Julie Kane (Alexandria, VA); Mallory Sawyer (Milwaukee, WI); Amy Brewer (New York, NY); Jordan Ellick (Chappaqua, NY); Caroline Christy (Chicago, IL); Kelly Fedynich (Morristown, NJ); Sara Perelman (Pittsburgh, PA); Alyssa Shadinger (Collingswood, NJ); Alexis Steiner (Mendham, NJ); Brianne Dimmitt (Atlanta, GA); Creston Mapes (Buford, GA); Katherine Lawhon (Hartsville, SC); Amy Clinton (Chicago, IL); Madison Huffman (Ann Arbor, MI); Sally Wilfong (Macon, GA); Julia Murphy (Long Beach, NY); Elizabeth Mikula (Charlestown, MA); Jordan Ellick (Westchester, NY); Ande Ehlen (Newport News, VA); Steph Meiklejohn (Sydney, NSW); Julie Powell (Boston, MA); Karen Eng (Chicago, IL); Grace Lee (Santa Ana, CA); Marion Schloemer (Wilmington, NC); Laura Sheinin (Glendale, AZ); Julia Thome (Montreal, Canada); Alexandra Buchan (Stowe, VT); Megan Jaracz (Chicago, IL); Bob Scirpo (Menlo Park, CA); Emily Caccamo (Charlottesville, VA); Alana Muller (Overland Park, KS); Diana Hernandez (San Francisco, CA); Katja Alberino (Scarsdale, NY); David Bae (Washington, DC)
Copyright © 2017 theSkimm, All rights reserved.
Our mailing address is:
theSkimm Inc.
49 W 23rd Street, 10th Floor
New York, NY, 10010, United States
Update Profile
Unsubscribe