Skimm for May 19th
The Story
Today, Iran heads to the polls. International leaders will be refreshing their news feeds.
Why's that?
Because the election could change Iran's relationship with the international community. Reminder: back in 2015, Iran signed a nuclear deal with the US and five other countries. Iran agreed to scale back its nuclear program. The international community agreed to lift heavy sanctions weighing down Iran's economy. The deal was a sort-of reset between the two sides. Depending on who wins this election, there may be a rewind.
Who's on the ballot?
In one corner, there's President Hassan Rouhani. He's a moderate who negotiated the nuclear deal, arguing that lifting the sanctions would also lift Iran's struggling economy. In the other corner is Ebrahim Raisi, a hardline conservative. He says the nuclear deal hasn't helped Iran's economy and won't create jobs as promised. He also has the backing of Iran's Supreme Leader Ayatollah Ali Khamenei - a religious figure who has final say in Iran's political decisions, like how the country implements the nuclear deal. If neither candidate gets more than half of the vote today, there will be a runoff next week. Right now, Rouhani's chances are looking good.
theSkimm
Iran is a leading Mideast power. How it votes matters. Especially to Iran's rivals, Israel and Saudi Arabia - two of the places President Trump's visiting during his first foreign trip this weekend.
What to say to your friend who's always getting breaking news alerts…
Wow, Roger Ailes. Yesterday, the Fox News founder and former CEO died at age 77, after a fall in his home in Palm Beach, FL. Ailes built Fox News from the ground up 20 years ago. Before that, he was a political consultant who helped former Republican presidents Ronald Reagan, Richard Nixon, and George HW Bush get elected. He was also an informal advisor to President Trump during his campaign. At Fox News, Ailes kept the channel at the top of the ratings game for decades - helping create the 24-hour news cycle. But last year, he resigned after multiple women, including former Fox News star Megyn Kelly, came out with sexual harassment allegations against him. Ailes was shown the door…with a $40 million exit package. Fox's PR headaches have continued, with star host Bill O'Reilly getting fired, also because of sexual harassment allegations. Yesterday, Bush 41 said "he wasn't perfect, but Roger Ailes was my friend & I loved him."
PS: 21st Century Fox – Fox News's parent company – is a minority investor in theSkimm 
What people are watching…
Syria. Yesterday, a US airstrike hit pro-government forces there. Syria's been going through a civil war for more than six years. Hundreds of rebel groups – some backed by the US – have been fighting to oust Syrian President Bashar al-Assad, who's backed by Russia. Meanwhile, with the country in chaos, ISIS was able to grab land and power. For years, the US has supported moderate rebels with arms, intel, and airstrikes - but only to support the fight against ISIS. Earlier this year, President Trump made the call to launch airstrikes against Syrian gov forces for the first time. But just once. Then yesterday, the US ordered more after pro-Assad forces got too close to a 'deconfliction zone' - aka an area where all sides involved in the war agreed to hit 'pause' on fighting. Want more on Syria? We Skimm'd it for you.
What to say when your friend has a VIP pass but you got general admission...
Not created equal. Just like the Internet. Yesterday, the FCC voted to roll back net neutrality rules. "Net neutrality" is the idea that all websites are created equal, and can't pay Internet providers for faster connections. This became the norm in 2015 when new rules were passed under former President Obama. Now, under President Trump - who thinks net neutrality rules are an example of government overreach - the FCC's changing its tune. This is good news for Internet providers (like Comcast and AT&T) who could potentially be able to charge sites to avoid the spinning wheel of death. It's bad news for content providers (like Netflix or your friend's travel blog) who argue that allowing pay-to-play gives companies with bigger wallets a leg up - and leaves startups in the dust. Now, the FCC's starting the process of revising the Obama-era rules. For the next 90 days, the public can hotline bling them with comments and suggestions. The last time the FCC did this, there were almost four million calls…and most of them were in favor of net neutrality. Interwebs, tangled.
What to say when you're figuring out what to do with your white wall…
SKIMM READS
If you've ever had the urge to quit your desk job and head to the liquor store, meet your new read. The author spent a year drinking up the master sommelier scene around the country, getting a behind-the-scenes look at the life of a professional drinker. It's "Eat, Pray, Love" meets "Somm." Read responsibly.
PS: Want to know a secret? theSkimm's giving you a VIP, exclusive first look at a new thriller. Excerpt and trailer included.
SKIMM GIFT
What to say to your friend who owns five pairs of tennis whites...
This is an ace. We want to send you to Watch Hill, Rhode Island. Meals, hotel, shopping spree, and pool cabanas included. Pool boy sold separately. Enter here.
SKIMM SHARE
Skimm HQ's been turning the AC way up this week. Share theSkimm with your friend who's feelin' hot, hot, hot.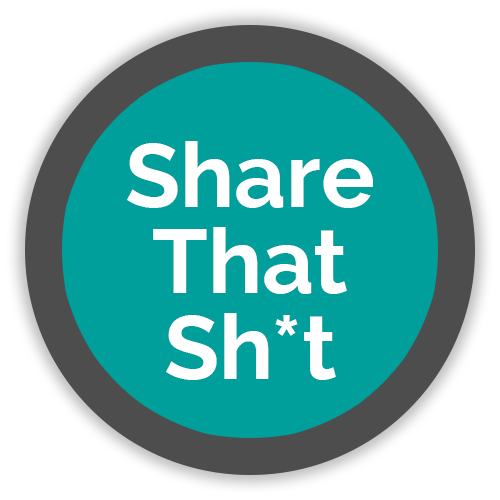 SKIMM BIRTHDAYS
* indicates Skimm'bassador. Pop the confetti.
theSkimm's Josh Perlin NY, Jenna Jaffe-Shanis PA, Hailey O'Brien TX, Lisa Brandt PA, Anne VanderWahl NY, Rosemary Musial IN, *Kelsey Jurewicz PA, *Revathy Kumar NJ, *Ashley Peterman GA, *Samantha Martin OH, *Bailie Land OK, *Sebastian Graus NY, *Claudia Mitcham GA, *Jordan Burns OK, *Cassie Kobrin DC, *Katie Jahnsen WA, *Olivia Seecof PA, *Emily Kuhns DE, *Alex Beatson PA, *Kelsey Jurewicz PA, *Ke'ala Kamalu NY, *Allessandra Miller PA, *Loren Hiser CA, *Mckensie Hood OK, *Em Bee TX, *Katie Czerwonka NY, *Clemon Maddox III CA, *Lori Chlarson CA, *Lindsay St John CA, *Caroline Hauser IL, *Jenn Simkins NY, *Adrienne Freeland PA, *Brooke Austin WV, *Rebecca Eichmann VA, *Mo Haley UT, *Naomi Venerable CA, *Danielle Perelman PA, *Claudia Murguia TX, *Hannah Zorn NY, *Annie Marshall NJ, *Sally Whineray NZ, *Ahnissa Beaupre MA, *Sarah Morris TN, *Sydney Johnson CA, *Corinna Rogers GA, *Hannah Bishop MA, *Gergana Droumeva CA, *Rosalind Smith PA, Maggie Fitz OH, Marissa Priddis IN, Mary Beth Fox VA, Jenny Gallagher NY, Jessica Irgens IL, Lauren Berger CT, Lindsay Crowe MD, Donna Melle PA, Ande Kempf, Kate Smith WY, Dena Harrison FL, Tischa Sloane FL, Morgan Samuels, Cheryl Amyx ID, Kristin Prestidge TX, Jon Forman NY, Keenan McGrath NC, Heather Damron WA, Rich Herndon NY, Anne FlegalSmith NC, Kate Fitzgerald NY, Meghann Kelley NY, Melissa Bellino NY, Louis Cahn NJ, Jana Ferraro CT, Stephanie DeBonis NY, Melissa Young TX, Carol Hough CA, Lily Ann Page CA, Mary Dunham OH, Beth Luce CA, Nancy Shatz MA, Jan Schar VA, Adrienne Stern IL, Suruchi Mehta MA, Maureen Slater OR, McKensie Hood OK, Abigail Yull FL, Leia Ostermann CA, Matt Chesler NY, Aileen Farren MA, Em Kless NJ, Jennifer Simkins NY, Becky Stricklin TX, Maida Court FL, Torie Selhorst OH, Pacific Austin CA, Sara Beth Deas AL, Olivia O'Brien VA, Morgan Kaiser MI, Nicole Carle LA, Anne Coulter IL, Mary Helen Stirling GA, Candice Dickens-Russell CA, Marilyn LaBrie CA, Susan Peterson IL, Martha Capps MN, Rochele Locey NY, Anna Goldberg CA, Katie Wallet TX, Sarah McCollum OR, Elle Daiga NY, Jake Sullivan VA, Brooke Callahan PA, Michelle Battaglia MD, Tony Goldwyn NY, Tammy Markowitz NJ, Vashti Boykins-Abner PA, Hana Muslic NE, Michael Lettre NC, Nina Zuccarelli NJ, Rebecca Hotaling NY, Andrew Krivansky, Jaclyn Chesner NY, Kelly Savela, Patty Reece GA, Rebecca Hixson IL, Rip McIntosh FL, Lizzie Rivette CA, Catherine Shieh CA, Kaitlin Hensal MN, Ariel Kao VA, Kiersten Fisher NC, Lindsey Manley TX, Lindsay DeReadt WY, Hannah Byrne MD, Marissa DeSimone NJ, Jill Jones GA, Molly Myers PA, Sonia Woiton TX, Andrea Milstein NY, Felicia Thompson AZ, Kristin Dantagnan MT, Sarah Corradino AZ, Karin Leereveld FL, Tara DaChemin DC, Mikki Wood TX, Hannah Bishop MA, Amy Schaubert Brown VA, Natalie Gubman IL, Stefani Hawkins IL, Mark Janssens NY, Olga Urman FL, Elyse Anderson OK, Dorothy Light CO, Zoe Schwartzman NY, Maggie Reardon NC, Sydney Wyatt SC, Molly Gilson, Monique Kehoe, Lindsey Hoffman CO
Copyright © 2017 theSkimm, All rights reserved.
Our mailing address is:
theSkimm Inc.
49 W 23rd Street, 10th Floor
New York, NY, 10010, United States
Update Profile
Unsubscribe